Editor Profiles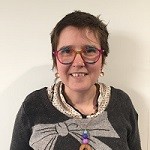 Alison Cuff
Alison's scientific background is in biomedical sciences and bioinformatics. She read for a degree in Biomedical Sciences at the University of Durham, UK. Having become interested in the then new field of bioinformatics, she then decided to do a Masters in Information Technology at Teesside University, UK. She went on to study at the University of Reading, UK completing a bioinformatics-based PhD on investigating the effects of mutations on the structure of p53, before working for a time in academia, including 8 years as the curator of the CATH protein classification database. After eventually deciding to pursue a career in scientific publishing, she joined BioMed Central in 2014, initially as a Database Editor for the ISRCTN clinical trial registry. Alison joined the BMC series in 2016 and became the Editor for BMC Ecology in 2019. Alison is also a editor for the BMC-series blog and is based in Berlin.
Conservation Ecology and Biodiversity Research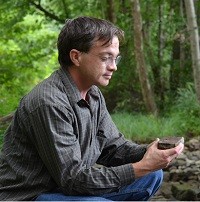 Dr. Luke M. Jacobus is Associate Professor of Biology at Indiana University Purdue University Columbus (USA); Visiting Scholar, Department of Entomology, Purdue University; and former Affiliate Graduate Faculty, Appalachian State University. He has been an Indiana Academy of Science Fellow since 2014.
He earned a BS in Entomology (2000) and PhD in Aquatic Entomology (2006) from Purdue University and is a former NSF Graduate Research Fellow and USEPA STAR Fellow. From 2006-2011, he was Research Associate at the Bloomington Drosophila Stock Center, Indiana University.
His current research focusses on the biology, diversity, distribution and conservation of mayflies from around the world. He maintains the Mayfly Central website and has over 100 publications, including two books. He also teaches general biology, global change biology, ecology & evolution, and research courses.
He has been an Editorial Board member of BMC Ecology since 2011, serving first as Associate Editor and now Section Editor
Theoretical Ecology and Models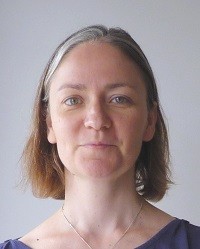 Dr. Sandrine Pavoine is Associate Professor at the French National Museum of Natural History (MNHN) in Paris. She holds a MS in Analysis and Modeling of Biological Systems (obtained in 2002) and a PhD in Statistical Ecology (obtained in 2005), both awarded by the University of Lyon in France. In 2005, she became Assistant Lecturer, next in 2006 Assistant Professor at MNHN, Paris, and then obtained her current position in 2007. She spent one year (2008) at the Department of Zoology of the University of Oxford as an Intra-European Marie Curie Fellow.
Her research interests are in Mathematical Ecology. She develops mathematical approaches that help to analyze biodiversity patterns in space and time. She studies the processes that generate patterns in species, functional and phylogenetic diversity. She is also interested in human impacts on biodiversity from local to global scales.
She became a Section Editor for BMC Ecology in 2016.
Conservation Ecology and Biodiversity Research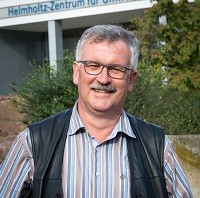 Prof. Dr. Josef Settele is Head of Animal Ecology and Social-Ecological Research at the Helmholtz Centre for Environmental Research – UFZ, Germany. He is also Professor of Ecology (apl.) at Martin-Luther-University of Halle-Wittenberg, Germany and Adjunct Professor at the University of the Philippines, Los Banos, Philippines.
Josef studied agricultural biology at Hohenheim University, as both an undergraduate and masters student, before obtaining a PhD in 1992 for his work on the effects of intensification in irrigated rice production on terrestrial arthropods of Philippine Rice Terraces.
His research interests are broad, covering conservation and evolutionary biology of insects, biodiversity and land use, and interdisciplinary cooperation and project co-ordination in biodiversity. He has authored more than 450 scientific publications, including more than 40 book projects and 160 ISI-listed papers.
Follow
Portable Peer Review
The editors of BMC Ecology support initiatives that expedite the peer review process and are happy to consider manuscripts that have been reviewed in Peerage of Science. Please indicate in your cover letter if this applies to your manuscript.